About Me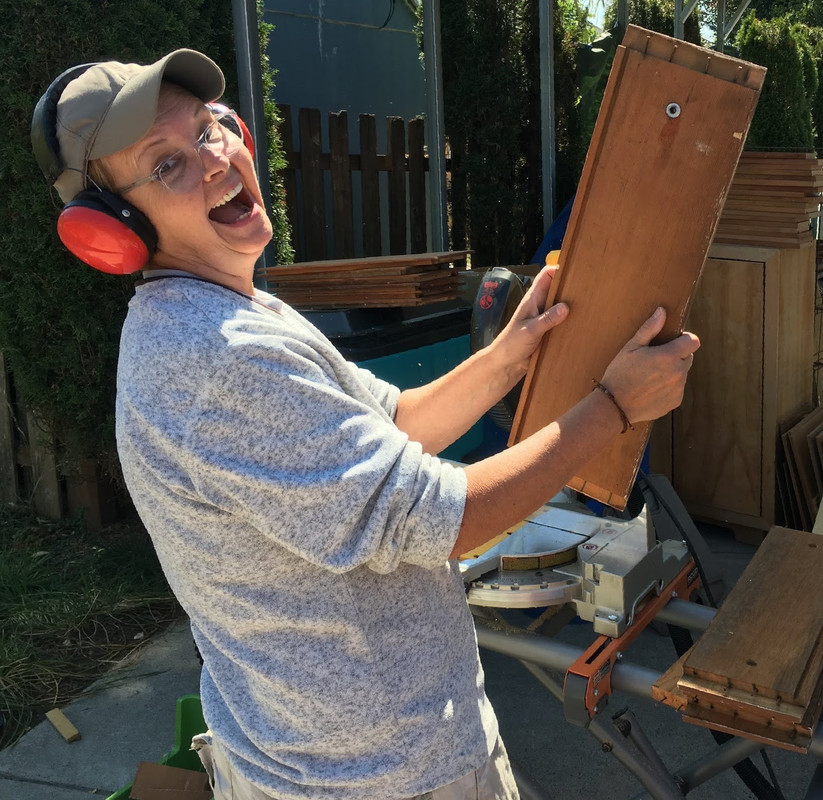 Hi!
Welcome to Simply Sawdust.
I'm Gloria, and I am a Sawdust Therapy Specialist.
I've daydreamed of woodworking for most of my life. I grew up in a time when girls were not allowed to take shop class. That didn't stop me from wanting to learn. I spent my youth building go-carts, bicycles and musical instruments that were crude, but I was so proud of my accomplishments!
I've recently retired from an amazing career in machining, prototyping and mechanical engineering. I started machining in 1978 at a time when women were not a part of that field.
I quickly figured out who I could trust and I moved up through the trade due to some incredible teachers, and I am forever grateful for their efforts. At the end of my career, I ended up leading and managing a Model Shop and I am thankful for all of the opportunities.
Along the way I've had many different side businesses including silk screening, stained/fused glass and a fully operational machine shop. I always gravitated back to woodworking. I love telling stories with the wood's history, the grain speaks loudly and the smell of sawdust in the air brings me great joy.
I build projects from discarded furniture, broken vintage pieces, beautiful slabs or whatever is in the shop at the time. I build urns for loved ones, dog feeders for those special pets, or the next idea that comes to mind. I am thankful every day for being able to create.
I am a maker 24/7.

Sawdust Therapy is the Best Medicine!